This chilled chocolate torte with a toasted hazelnut crust is an incredibly decadent and delicious vegan dessert for any occasion. Vegan and gluten-free.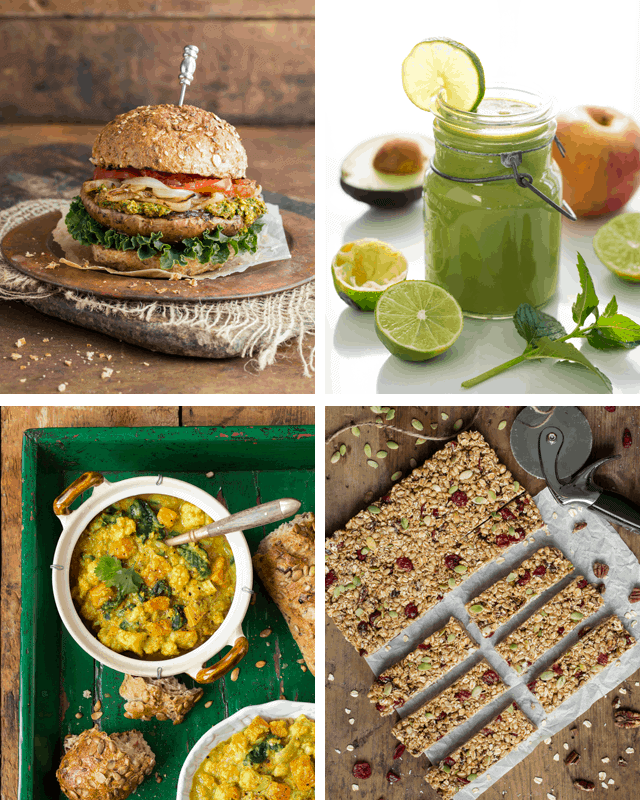 Disclosure: This post may contain affiliate links.
The Oh She Glows Cookbook is finally here! Are you as excited as I am? Hint: yes, yes you are.
It has been fun to read the reviews of this book over the past week from so many of my favorite bloggers. In that time two things that have become blatantly clear. 1) Angela is widely loved and has been hugely influential to so many people (myself included) and 2) This cookbook is AWESOME.
Angela is someone I have looked up to for a long time. She is impassioned, inspired, and dedicated. She clearly loves and is loved for what she does. And despite all her accomplishments and recognition, she is kind, loving, and totally down-to-earth. I was, of course, extremely flattered (to put it lightly) when she asked me to review her new cookbook.
The Oh She Glows Cookbook has quickly become a favorite among my (ridiculously) large collection. With 100+ recipes (most of which are gluten-free) from breakfast to dessert and everything in between this book has it all. The top things I love about this book are:
1. Almost every recipe is accompanied by Angela's beautiful, mouth-watering photography. Pictured above is just a few examples. As a visual person, this is a huge factor in determining wether or not I will buy a cookbook and/or how often I will run to it for inspiration and motivation.
2. It is very accessible. The recipes use easy-to-find ingredients and have so far been very fast to throw together. In the past few weeks I have made the Indian Lentil-Cauliflower Soup, Portobello "Steak" Fajitas, and Quick & Easy Chana Masala. These three meals were incredibly quick yet unbelievably delicious. I have also made the Mushroom-Walnut Pesto Tart (which does take a little extra prep time but well worth it), and the Chilled Chocolate Hazelnut Torte (more on that in a minute).
3. The book begins with a comprehensive chapter on how to stock a natural foods pantry. More than just providing a list, Angela gives nutritional information, recipes ideas, and thorough explanations for each staple in her kitchen. Next you'll find a similar section on Angela's favorite kitchen tools and utensils. These sections are what enable even the most novice of cooks and newest of vegans feel comfortable with the recipes that follow.
3. Probably the most significant reason that The Oh She Glows Cookbook is already one of my favorites is the very personal feel to the book. Just like reading her blog, Angela opens herself up to her readers through her stories and pictures. The love that was put into this book saturates every single page.
Oh, Angela. You really did make something beautiful here.
Okay, so this being The Sweet Life and all, I figured I ought to share with you something, well, sweet from this incredible book. So here you have it: Vegan Chocolate Torte with Toasted Hazelnut Crust.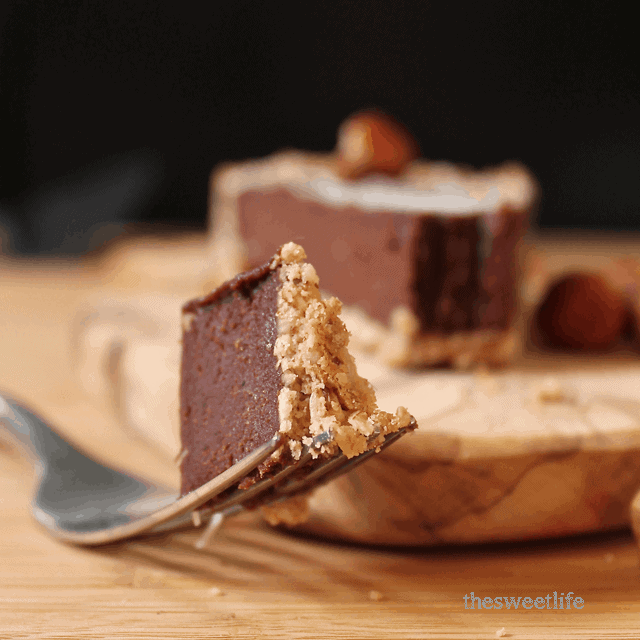 When I saw this recipe on my initial thumb-through of the book, I had to stop for a second and read the recipe's title out loud: Chilled Vegan Chocolate Torte with Toasted Hazelnut Crust. It was love at first sight and a no-brainer that I would be making and sharing this recipe with you all.
As a self-proclaimed dessert connoisseur , I say with confidence that this Chocolate Torte among the best.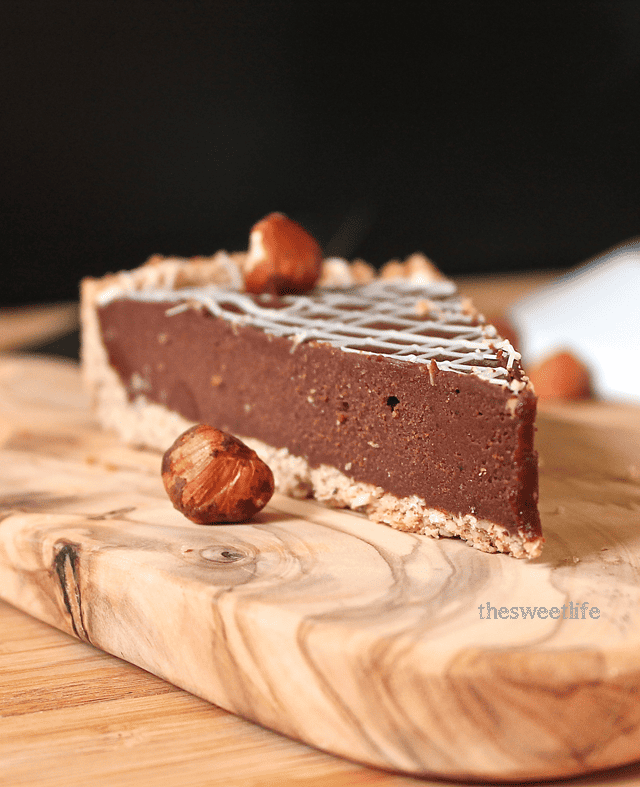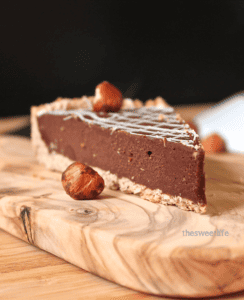 Chilled Chocolate Torte
This chilled chocolate torte with a toasted hazelnut crust is an incredibly decadent and delicious vegan dessert for any occasion. Vegan and gluten-free.
Print
Pin
Rate
Ingredients
Chocolate Filling
1 ½

cup

cashews,

soaked

⅔

cup

agave nectar or ¾ cup pure maple syrup

½

cup

coconut oil

⅓

cup

cocoa powder

⅓

cup

dark chocolate chips,

melted

2

teaspoons

pure vanilla extract

½

teaspoon

fine-grain sea salt

½

teaspoon

espresso powder
Toppings (optional)
Shaved chocolate

Coconut flakes
Instructions
Make the Toasted Hazelnut Crust
Preheat the oven to 350 F. Lightly grease a

9-inch pie dish

with coconut oil.

In a

food processor

, process the hazelnuts into a fine crumb with the texture of sand. Add the oil, maple syrup, salt, and oat flour and process again until the dough comes together. Finally, add the rolled oats and pulse until the oats are chopped but still have some texture to them. The dough should stick together slightly when pressed between your fingers, but it shouldn't be super-sticky either. If it's too dry, try adding 1 teaspoon water or processing a bit longer.

With your fingers, crumble the dough evenly over the base of the pie dish. Starting from the middle, press the mixture firmly and evenly into the dish, moving outward and upward along the side of the pie dish. The harder you press the crumbs into the dish, the better the crust will hold together. Poke a few fork holes into the bottom to let steam escape.

Bake the crust, uncovered, for 10 to 13 minutes, until lightly golden. Removed from the oven and set aside to cool on a rack for 15 to 20 minutes.
To make the filling
Drain and rinse the cashews. In a

high-speed blender

, combine the soaked cashews, agave, oil, cocoa powder, melted chocolate, vanilla, salt, and espresso powder and blend on high until the filling is completely smooth. It can take a few minutes of blending to get it smooth, depending on your blender. If the blender needs more liquid to get it going, add a tablespoon of almond milk to help it along.

Pour the filling into the prepared crust, scooping every last bit out of the blender. Smooth out the top evenly. Garnish with shaved chocolate and/or coconut flakes, if desired.

Place the pie dish on a even surface in the freezer, uncovered. Freeze for a couple of hours, and then cover the dish with foil and freeze overnight, or for a minimum of 4 to 6 hours, until the pie sets.

Remove the pie from the freezer and let it sit on the counter for 10 minutes before slicing. This pie is meant to be served frozen. Wrap left over slices individually in foil and store them in an airtight container in the freezer for 1 week.
Nutrition
Calories:
447
kcal
|
Carbohydrates:
34
g
|
Protein:
7
g
|
Fat:
33
g
|
Saturated Fat:
18
g
|
Sodium:
186
mg
|
Potassium:
320
mg
|
Fiber:
3
g
|
Sugar:
17
g
|
Vitamin C:
0.7
mg
|
Calcium:
51
mg
|
Iron:
2.6
mg
This post contains affiliate links.
recipe reprinted by arrangement with AVERY, a member of Penguin Group (USA) LLC, A Penguin Random House Company. Copyright © GLO BAKERY CORPORATION, 2014.
But wait, there's more!
Angela's publisher, Avery, has offer me the chance to run a giveaway for you! One lucky reader will win a FREE copy of The Oh She Glows Cookbook. Enter below for a chance to win.
Giveaway open to U.S. and Canada residents.
If you give this recipe recipe a try, snap a photo and share it on Instagram. Make sure to tag
@mydarlingvegan
so I can see your creations!